For Corporate Law Departments, the Talent Pipeline Starts In-House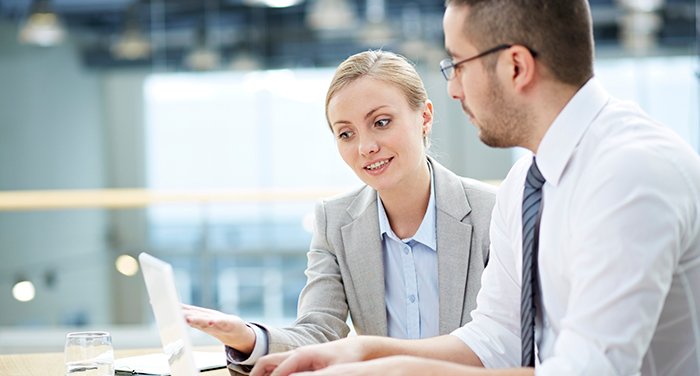 As we concluded our inaugural Legalweek, The Experience event in New York City on February 3rd, which drew together every facet of the legal profession, including 350 speakers across 120 educational sessions, more than 200+ exhibitors on the Legaltech expo show floor and approximately 8,000 attendees. Among the topics discussed throughout the event, talent acquisition was something that remains top of mind for law firms and corporate law departments as they look for new ways to attract and retain the next generation of legal minds coming into the workforce.
Due to the economic landscape, as well as the implications of globalization and the impact of the geopolitical climate, the legal industry is standing at the precipice of change in terms of how they source new talent and rise them through the ranks. While legal budgets are tighter, demand for legal services remains high, as law firms look to trim costs and run their businesses in a leaner and more efficient way. For GCs, corporate law departments are also facing pressures to reduce expenses, as clients look for more value at a lower price point and are less inclined to pay for a full time outsourced legal team if there isn't a justifiable need.
So what does this mean for the talent pipeline at law firms and corporate legal departments in the future? We addressed this topic in our ALM Intelligence "Build or Buy: The Evolution of Law Department Sourcing" report, which was released at Legalweek, The Experience. The report states that for GCs, there are benefits and risks to insourcing and outsourcing legal services, but that the real treasure trove of talent many times comes from within the company's own four walls. For law firms, this means that their competition for talent might be corporate legal departments, which are enticing candidates from law firms with competitive compensation packages and non-monetary benefits that focus on a work life balance.
Insourcing, Outsourcing and Alternative Service Providers (ASPs)  
The report provides an in-depth analysis of the current state of law department insourcing and outsourcing trends. In brief, it finds that after the Great Recession, corporate legal departments started to run their operations like any other business unit of a large company, facing newfound pressures to cut extraneous costs while increasing value for the work completed on behalf of clients. In order to increase efficiency and value, legal departments began insourcing work that normally was outsourced to law firms, allowing them to reduce costs and better track each attorney's output on specific projects.
This prompted a shift in legal staffing, making corporate law departments key competitors for top legal talent. While insourcing has its benefits, there are downside risks, such as making the wrong hire or the right hire at the wrong time, which can be very costly to a firm. Additionally, insourcing doesn't make sense for smaller organizations that have limited budgets and resources to sustain long-term salaries and overhead costs.
Insourcing has also increased work completed by alternative service providers (ASPs), who balance out in-house and outside counsel services by allowing corporate legal departments to have a narrowed scope of work, which is supplemented by a smaller internal team. This trend has also given rise to the "supertemp," or an expert contractor, which is an example of the types of talent that can be leveraged through ASPs. We heard from legal department leaders who regularly send work to ASPs that most plan keep the same number of ASPs they currently use over the next year, but this category is something they will watch closely in the future.
What's Ahead in 2017
Another important topic discussed at Legalweek, The Experience was the impact of technology, and specifically artificial intelligence (AI) on the legal industry now and in the years to come, as discussed by Visionary Futurist & Director of the MIT Initiative on the Digital Economy Andrew McAfee in his keynote presentation. AI will undoubtedly alter the talent pipeline in the business of law, which was made clear in a panel discussion entitled, "AI: Challenges, Opportunities and Ethics Within the Field & How it can Benefit People and Society," in which the esteemed panelists from IBM, Littler Mendelson P.C., and ROSS Intelligence talked about IBM's Watson and how it can write legal briefs as well as human beings. While technology will certainly replace some legal positions, it will also help law firms and legal departments become more efficient and preserve their current talent for tasks that only human beings can retain.
All in all, the legal industry is slowly evolving and adapting to new trends, as the business community overall struggles to become leaner and more efficient. We are seeing that legal projects can now be staffed by technology and that law firms no longer have a monopoly over the best talent, and legal departments and law firms alike are paying attention to these shifts. As the field of law continues to innovate, it is important for both law firms and corporate legal departments to stay on top of these developments and stand at the ready to anticipate and implement change throughout 2017 and beyond.
Andrew Neblett
Andrew leads the ALM Intelligence and Advisory business, providing market and competitive intelligence to business leaders to allow them to act with confidence to grow and run their businesses. Prior to ALM, he held several senior executive roles at Thomson Reuters building its Risk business. Most recently, he led the Enterprise Risk Management businesses delivering governance, risk and compliance intelligence, software, services and training. He joined Thomson Reuters when it acquired EDGARfilings, where he was co-founder and CEO