Mi Casa Es Su Casa? If That's Your Policy, You'd Better Endorse It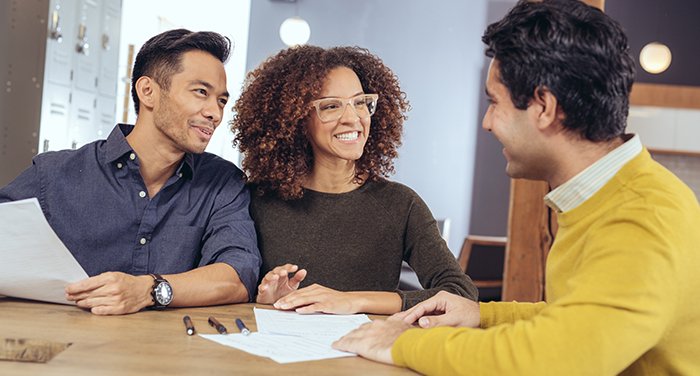 The home-sharing (or peer-to-peer) economy is growing at an incredible pace. Airbnb may have popularized it, but it is now among a burgeoning roster of services that offer home-sharing.
In the US, private accommodation rentals were at $32 billion in 2016, a figure projected to grow to $37 billion in 2018.  In 2015, one in three Americans used home-sharing services (compared with one in ten in 2012).
There are clear benefits to home-sharing. The appeal of monetizing excess space and transforming an idle room into a money-making asset is significant.  And travelers can quickly and easily gain access to inexpensive, convenient, spacious and well-equipped accommodations, finding rooms in unusual places or where traditional hotel accommodations may be sold out.
Alternatives to Airbnb also carve potential users into niches, regions, or other special interest (e.g., multiple sites connecting fans with homeowners for college football game days—think $3k for two-nights in a stadium-walkable Ann Arbor home to watch Michigan play Ohio State!).
But home-sharing also brings new risks for homeowners and travelers.  You may have heard the horror stories.  Among them: The meth, weapons and cats party, wherein a group of Airbnb renters stole a bunch of items, left behind meth paraphernalia and a live cat, and hacked at the doors with axes and knives. For a finale they shredded the host's clothes and put his sweaters in the freezer.
This is on the extreme end of the spectrum for sure, but the very real potential exposures include damage to the premises or personal property in the premises, theft of the homeowner's personal property and bodily injury to guests while staying in the home.
Renters can also face serious hazards. Staying in a home that is not up to code when it comes to building safety can be dangerous and potentially lethal, and personal injury incidents in shared homes can lead to lawsuits.
While some companies may check public records for renters' criminal convictions or against sex offender lists, clearly this does not provide a guarantee that interactions will be problem-free.
We are a society that continues to grow more comfortable with sharing (in general) and, for many, the benefits of home-sharing outweigh the risks.  Still, those risks remain. And home-sharers may erroneously assume that they are covered by their homeowners policy should something happen to their home at the hands of a home-sharing tenant.  But their policy may actually exclude coverage for rentals, leaving the homeowner without recourse.
Simply put, the sharing of one's home in this manner–and the risks that creates—caught ISO by surprise, and ISO 's homeowners program did not contemplate home-sharing when it was developed.  What remains are many long-standing provisions that restrict coverage for homes used as rentals.
The good news is that ISO has since reacted to the home-sharing phenomenon, introducing in March new coverage options for homeowners renting space via online sites.  (Several carriers have begun to offer endorsements to add coverage for home-sharing activities as well, and more are likely to follow.)
The experts at FC&S Online walk us through ISOs Home-sharing Exclusion and Home-Sharing Host Activities Amendatory Endorsements.
According to FC&S, the mandatory endorsements preserve traditional homeowner's coverages and specifically exclude home-sharing activities, reinforcing that coverage does not extend to, for example, personal property of home-sharing occupants or fair rental value arising out of or in connection with home-sharing activities. Exclusions are added that address both renting (or holding for rent) an insured location for home-sharing activities, and personal injury coverage arising out of home-sharing host activities.
The home-sharing broadening endorsements provide coverage for hosts of home-sharing participants and contain the same definitions as the amendatory endorsements. The endorsements provide property coverage for other structures and landlord furnishings, as well as property coverage for losses from theft (with a few exceptions).  Lost rental income under certain conditions is also covered.
For liability coverages, the broadening endorsement provides coverage for personal injury arising out of home-sharing host activities and the rental of an insured location for home-sharing host activities. The endorsement also includes a provision which addresses damages arising out of home-sharing activities caused by an insured.
The sharing economy is oft cited as a key disrupter of the insurance industry, bringing with it new risks and other implications that P&C carriers had not previously considered.  The confluence of personal assets being used for commercial purposes blurs the line between personal and commercial lines, bringing with it a natural confusion and ambiguity surrounding coverage.
Resources and tools from publishers like The National Underwriter Company, including FC&S, P&C Coverage Guides and Claims and Agent Training, help insurance professionals stay informed and up-to-date on these types of developments that impact their industry. They also provide the trusted, expert analysis and guidance on how to deal with emerging issues like home-sharing –and the complex coverage and claims that may arise (FC&S editors even answer subscriber Q&As directly!).
And by understanding coverage issues –and how to proactively address any gaps—insurance professionals (agents, in particular) can differentiate themselves from online writers and other agents with the knowledge and trusted guidance they offer.