Law Firm CMO's – At the Tip of the Spear in Elevating the Law Firm C-Suite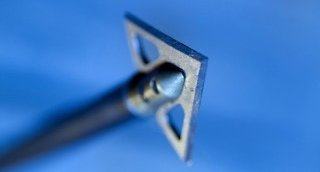 According to a recent ALM Intelligence report, The New Law Firm-C-Suite: Realizing Performance Potential, authored by Nicholas Bruch, based on the results of ALM's 2nd Annual C-Suite Survey, while many C-suite professionals reported that they had good working relationships with their firm's partners, they still reported feeling woefully underutilized when it comes to engaging and influencing the executive committee in their firm.  This was also the consensus of many of the law firm marketing professionals that attended the panel discussion that I participated on at the 24th Annual Marketing Partner's Forum on the topic of Elevating the Law Firm CMO's.
As the legal sector has become more sophisticated, complex, and competitive over the past two decades and many law firms have evolved into billion dollar businesses, C-Suite professionals have become more crucial to the day-to-day operations of the law firm.  However, many law firms have been slow to fully realize the power that these professionals can bring to their firms as well as the contribution they can make to the evolution of the legal sector overall.
The good news is that for some law firm CMO's, the path to empowerment is becoming clearer.  More so than for any other C-Suite professional role in law firms, many CMOs have crossed into areas that had traditionally been the responsibility of the partners, particularly those directly related to the delivery of legal services, for example playing a direct role in client relationship management and in some firms, beginning to take a lead in business development activities directly with clients and prospects.  In doing so, they become key contributors to the firm's revenue generation, and as such emerge as important members of the executive committee.  It is this factor that provides them the vehicle to be the "tip of the spear" for C-Suite empowerment, to not only drive their own empowerment but also to lead the charge in demonstrating what an empowered team of C-Suite professionals can bring to driving the success of the firm's business.
Nearly 90% of the C-Suite professionals that participated in ALM's 2nd Annual C-Suite survey indicated that they had worked outside of the legal sector before coming to their firms, many coming from other professional service industries such as accounting and finance. These professionals are bringing with them a wealth of experience and best practices that have worked elsewhere. Law firms that are fully leveraging this wealth of experience within their own ranks will be best positioned to uncover, develop, and deliver new solutions to the complex problems they are facing in the legal industry.
As competition in the legal market continues to increase and law firms are faced with the increasing demands of their clients and emerging new threats from alternative legal service providers, firms that are able to adapt, evolve and respond to these market dynamics will be positioned well for success.  The rising importance of the CMO role in many law firms and the contributions many are making towards innovative new approaches to delivering legal services and revenue generation, is laying the foundation for demonstrating the power that an empowered C-Suite can bring.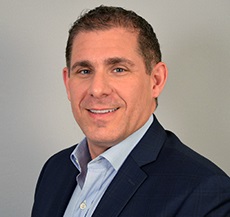 Richard Caruso
Richard is responsible for overseeing the growth strategy and profitability of ALM's Legal market segment. He collaborates with ALM's cross-functional leadership to establish and execute business roadmaps to meet the needs of our readers and advertiser goals. Prior to ALM, Richard led strategies for new products and services in the B2B legal media space including Bloomberg BNA where he led the strategic development and execution of new products, services and features to maximize revenue and market penetration. Prior to Bloomberg, he spent a majority of his career at LexisNexis in strategic market planning and business development.