Is the legal industry ripe for disruption? Testing the pulse of technology in the business of law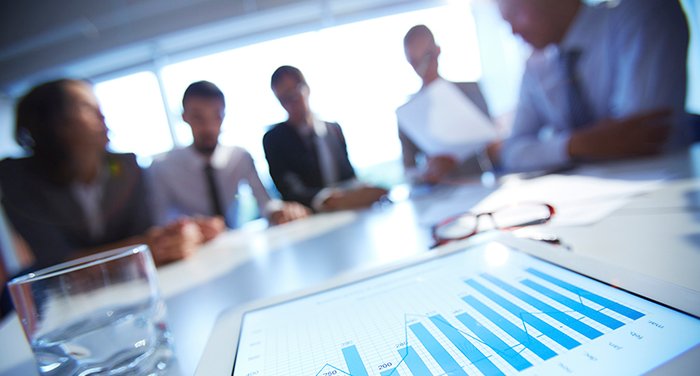 When it comes to technological advancements and the impact they have on our society, Andrew McAfee – visionary futurist, Director of the MIT Initiative on the Digital Economy and keynote speaker at ALM's upcoming Legalweek, The Experience conference – put it best when he stated in his 2013 TED talk, "What will future jobs look like?", that "we are in the middle of an astonishing period."
When you stop to think about it, the progress that has been made in technology has and will continue to change the way we learn, communicate, and grow, both personally and professionally. We depend on technology such as smart phones, tablets, cloud computing and the internet, which have become omnipresent, because they make us more efficient, cost effective, and allow us to automate time-consuming tasks to improve the quality of service we provide to clients.
McAfee describes this high tech world that we live in as "the new machine age" and explains that our economy benefits from it because "technological progress is what allows us to continue this amazing recent run that we're on where output goes up over time, while at the same time, prices go down, and volume and quality just continue to explode."
As the next generations of attorneys come up in the legal industry, they will depend on and demand the continued advancement of technology. What does this mean for the legal industry?
Based on research that ALM Intelligence has conducted among law firms of all sizes, law firms are embracing technology to help them cut costs, increase productivity and improve accuracy. In fact, nearly 66% of lawyers use mobile devices to complete legal work with clients.
Another tech transformation that has taken place in the legal industry is its focus on information security, which has historically been a major concern among law firms, given their mandate to protect the privacy of clients and ensure that privileged and confidential information is not accessible to outside sources.
In recent years, firms have started to increase resources devoted to IT security for a number of reasons. For example, 84% of law firms fear the biggest challenges regarding cloud computing is security and expanded IT security resources to bridge the cybersecurity gap that exists between law firms and their clients or prospective clients. Additionally, 80% of firms were more concerned about security threats in 2016 in comparison to a year prior. Finally, approximately 71% of law firms are using more cloud computing in 2016 than in 2015, which helps them deliver certain legal services in a faster and cheaper way, such as document reviews.
But, don't just take our word for it. We have also spoken with industry leaders on this topic to get a pulse on the tech trends and challenges that are associated with implementing these new technologies within law firms. Vincent A. Marin, Chief Information Officer at Sidley Austin LLP, told us that "these are both exciting and challenging times for the legal industry, just as it is for the business world at large. With advances in mobile and cloud capabilities, data analytics, augmented intelligence and cognitive computing, the opportunities for greater agility, collaboration, productivity and service improvements to external and internal clients abound. We are engaged in harnessing the benefits that come with these technology advancements while also addressing the challenges that accompany them."
While technology innovations in the legal sector do have a way to go, the advancements made over the past few years illustrate that law firms are embracing technology and working to implement solutions that make sense for them and help to improve efficiency while driving down costs. While we've only touched on some of the trends emerging in this space, I'm looking forward to hearing even more from the industry's top minds when we gather at Legalweek, The Experience, which is taking place on January 31 to February 2, 2017 in New York City.
Andrew Neblett
Andrew leads the ALM Intelligence and Advisory business, providing market and competitive intelligence to business leaders to allow them to act with confidence to grow and run their businesses. Prior to ALM, he held several senior executive roles at Thomson Reuters building its Risk business. Most recently, he led the Enterprise Risk Management businesses delivering governance, risk and compliance intelligence, software, services and training. He joined Thomson Reuters when it acquired EDGARfilings, where he was co-founder and CEO