Takeaways From The GC Panel at the LMA Conference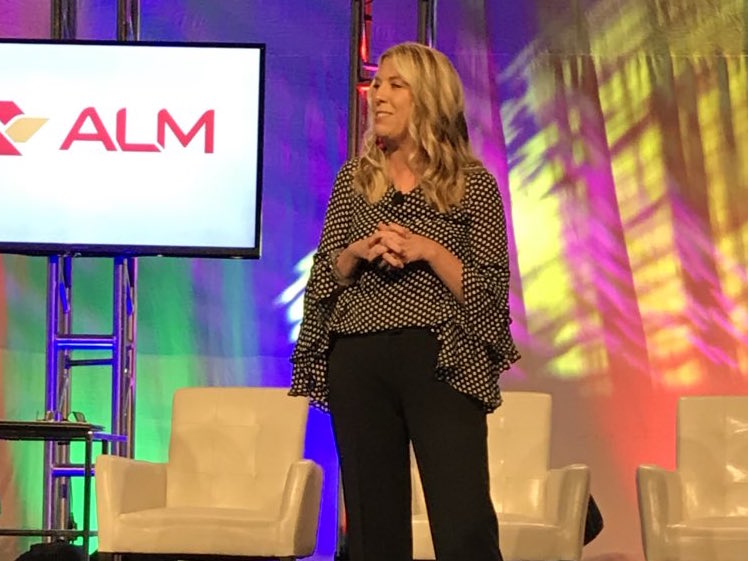 I wanted to share with you a little bit about my recent participation in the annual LMA conference in New Orleans. I was honored to be asked to moderate a panel on a topic very important to firms titled: Pushing Through the Noise: What Gets the Attention of GCs and Business Execs. As more law firms increase the amount of content pushed out to clients and potential clients, how do they really get their attention? And almost as important, how do they lose it?
The panel consisted of some fabulous in-house counsel: Kristen Albertson, VP- Global Ethics & Compliance Administration for Walmart, Maria Feeley, VP, GC Secretary of the University of Hartford; Ezgi Kaya, Corporate Counsel for Amazon; Mark Klein, GC of Burford Capital, and Alison Wisniewski, CLO of Epiq. To my pleasant surprise, it was the largest and most attended session of the conference. This is because, as we all know, every firm wants to hear directly from GCs on how to get their business, how to get in front of the decision makers, and how to get on that much-desired go-to list of outside counsel. 
Some of the takeaways from that panel for legal marketing professionals included the importance of targeting your pitches; knowing the company and what its immediate needs are; showing your expertise (i.e. if you have you have worked on a very similar deal, talk about that in your communication/pitch); making sure you have a very complete website with detailed bios, including a list of articles they have authored and any awards received; that emailed targeted news alerts are desired (and they work); and last but not least, the importance of taking the time to build the lawyer-client relationship. Because what it really boils down to is: who can they can trust to get the work done efficiently and effectively. 
Another topic discussed on the panel was the importance of diversity in their outside counsel teams. This issue was addressed in our recent cover feature where we spotlighted Walmart's journey in this area since they joined the 2005 diversity "Call to Action" by Fortune 100 general counsel. And companies are not just making this decision because it is the right thing to do — we all agree on that. But also because it has a really strong business case behind it. So companies are no longer asking – they are requiring diverse outside counsel teams. Phyllis Harris, senior VP and GC for Legal Operations for Walmart, summed it up best when she said: "Law firms that choose not to staff our matters with more women, people of color and disabled [people]—they are not going to get new work from us. We hold them accountable."
The next event I will be participating in our very own SuperConference held in Chicago on May 22-23. I am very much looking forward to the insightful discussions with top in-house leaders. One panel I am moderating is on "Getting What You Need From Your Law Firm." Hope to see some of you there! 
And please feel free to reach out to me any time with questions you may have about Corporate Counsel, Inside Counsel or Texas Lawyer. I welcome any and all comments or suggestions you may have about the publications.
Heather Nevitt
Executive Editor of Corporate Counsel, Inside Counsel and Editor in Chief of Texas Lawyer,Heather reports, edits, brings video and podcasts to the various publications sites she manages while building communities and developing new event ideas to engage readers and sponsors. After practicing law for several years, Heather joined ALM in 2005 as Acquisitions Book Editor for Texas Lawyer where in two years she grew the book business three-fold. In 2010, she took on the role of Regional Book Editor for the southern region that included Texas, Georgia and Florida book acquisitions. In 2013, she became the Editor in Chief of Texas Lawyer and took on the challenge of transitioning the traditionally print-focused publication to think digital first. In April 2015, she oversaw the conversion of Texas Lawyer from a weekly newspaper to a daily digital publication and monthly magazine. Heather and her team have won several Jesse H. Neal awards for best single issue and best theme issue of a paper or magazine. Before joining ALM, Heather practiced law and earned her juris doctorate from Michigan State University College of Law in East Lansing, Michigan.